BLIS 2022: Dear Life, now what?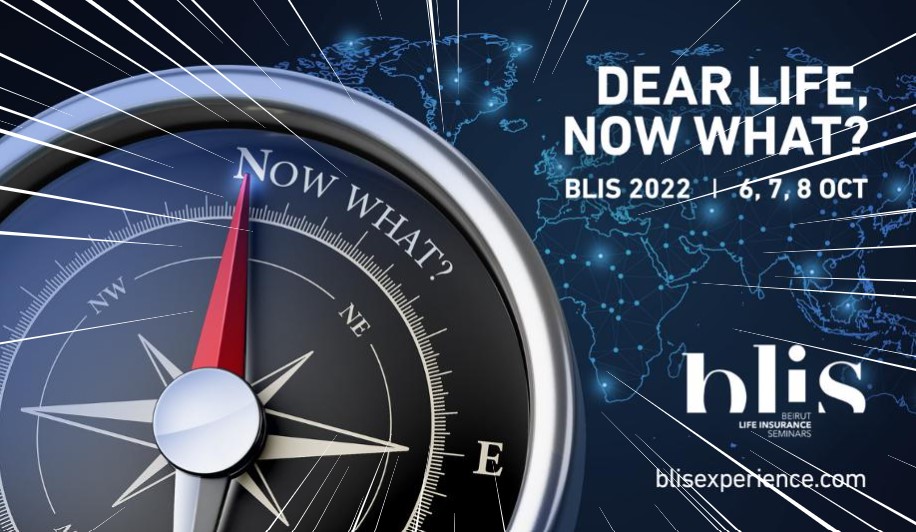 Ακολουθήστε μας στο Linkedin και συνδεθείτε με άλλους επαγγελματίες του κλάδου
For the fifth consecutive year, BLIS has moved from being an event to becoming an experience for all stakeholders: agents, managers, companies and the international speakers. Every year brings new challenges and we decide to embrace those challenges by being proactive and positive no matter how hard they are. BLIS founder Naji Haddad never takes no for an answer and BLIS experience is the living proof.
Aren't we all wondering: NOW WHAT? Join our BLIS experience to set the direction, wherever you are in the world!
Meet top notch speakers from around the world, learn about the new trends in the profession, what's next in for the agents, the managers and the public awareness. Case studies will be shared, outstanding testimonials will be live on stage and a donation for a retirement house will happen due to the crisis that hit most of the retirees in Lebanon. 
October 6,7,8 2022 –
At Hilton Beirut Habtoor Grand Hotel, Sin El Fil – Lebanon
The event is a tremendous growth opportunity for insurance professionals from Lebanon, Europe and the MENA region. The delegates will learn new skills and knowledge to grow their businesses & practices further, in a more sustainable pattern, generating more value for their existing clients and stimulating new business and exponential growth.
Finally, please note that you may join us on the 5th of October at 17:00 for a very insightful session, the BLIS Insurance job fair, to know more about the profession, listen to success stories in the field and meet insurance recruiters.
For more information:
BLIS 2022 Teaser