Save the date for the 6th BLIS Experience – Book your seat with 20% early bird discount!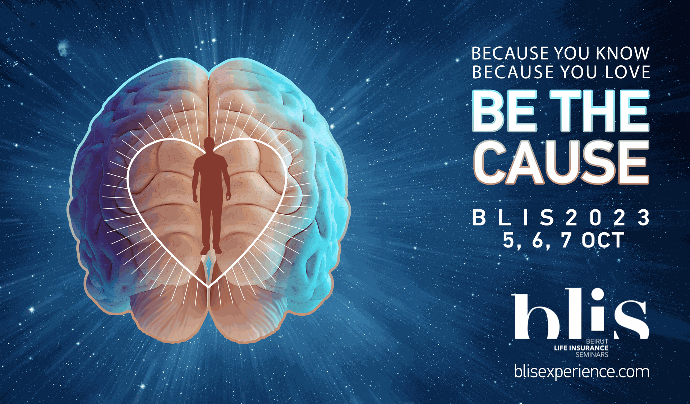 Ακολουθήστε μας στο Linkedin και συνδεθείτε με άλλους επαγγελματίες του κλάδου
For the 6th consecutive year, BLIS – Beirut Life Insurance Seminars, a CSR initiative by Legacy Builders is happening in Lebanon and will contribute to the welfare of the insurance sector as well as the Lebanese economy. The event will happen on the 5 th, 6th and 7th of October 2023 in Hilton Beirut Habtoor Grand Hotel.
This event brings together learning, networking, and growth. It is focused on the life insurance agents and their big mission in protecting people from the major risks in life but also opens the door for new recruitment opportunities, networking with big insurance companies, meeting top notch international speakers and mingling in an exhibition area for increased business opportunities.
The theme of the event is Be The Cause:
– BeCause you know; some people buy insurance because they analyze things logically with their brains…
– BeCause you care; other people buy insurance because they love their family and let their heart and emotions lead their decision…
– Be the Cause; as an agent, be the cause for them to buy. Shake their brain and their emotions to give them ultimate protection and give yourself the best success story.
– As a manager, be the cause to recruit the right people and give them the best career path they ever dream of; you will win a successful team and they win a new lifestyle.

The structure of the event will be as follows:
Day 1:
o Focus sessions, connection zone speakers
o Exhibition area, recruitment job fair, opening ceremony with special recruitment introductory session about life insurance
o Reception and networking
Day 2:
o Main platform – BLIS full day including panel discussions, motivational speakers and case studies to raise awareness to the public about the importance of financial planning
o Exhibition for: insurance companies, investment companies, real estate companies and other related services such as Forex and software.
Day 3:
o A day with GAMA International for managers and agents
o Full day activities and entertainment
This event contributes a lot to the economy since it engages more than 700 physical attendees, 40%
out of which come from more than 20 countries in the region.
After supporting families in need due to Beirut Blast (with Stou7 Beirut), SOS village, Beit Sitti, and other dear beneficiaries, this year will also be an opportunity to support people suffering from critical illness and don't have access to medicine to the crisis happening in Lebanon.
Find below:
– 5 years BLIS summary brochure
-Summary of 2022 video here.
– Teaser video for 2023 here.