Cyprus Insurance News becomes media partner of the Insurance Innovation Day which takes place in Vienna!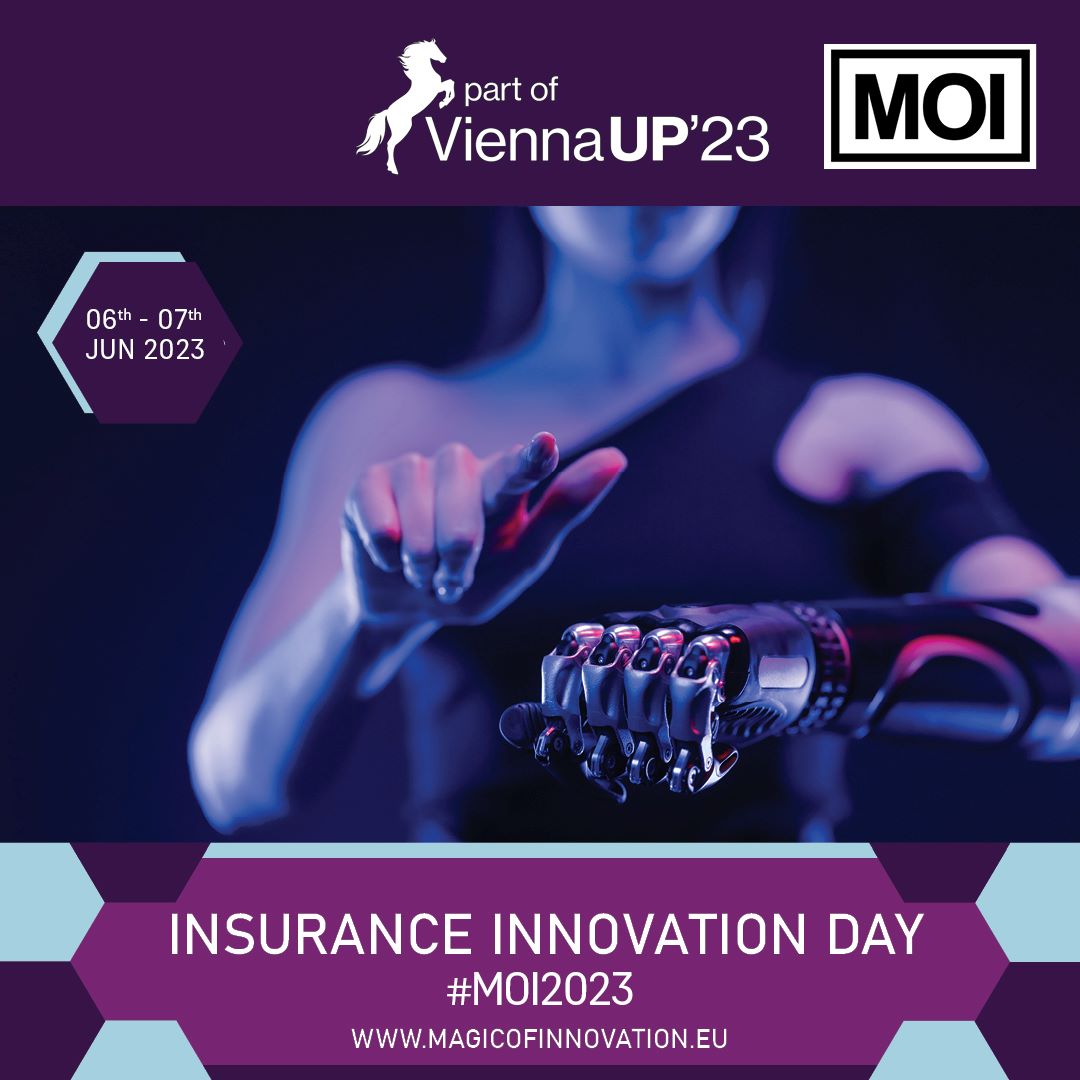 Ακολουθήστε μας στο Linkedin και συνδεθείτε με άλλους επαγγελματίες του κλάδου
The Magic of Innovation Insurance Innovation Day conference is a prestigious event that takes place annually in Vienna, Austria. This conference is known for its high-quality speakers and attendees, who are all leaders in the insurance industry.
This year Insurance Innovation Day, to be held in Vienna, Austria, between June 06 and June 07 2023, has already attracted innovators, tech enthusiasts and investors from around the globe. You can either attend the event physically at beautiful Venue in Palais Eschenbach or through Digital Live Streaming.
Conference will welcome amazing Speakers, Insury Talent & Startup Pitching Session & Award ceremony, Table Talks, Side Events with the Community of ViennaUp.com by Karlsplatz, Insurance Innovation Workshop "Design Sprint" by Wexelerate and #MOI2023 After Event Party.
Main Topics and speakers:
– How to manage Climate Change? – Opening Welcome with Leonore Gewessler
(Federal Minister for Climate Action, Environment, Energy, Mobility, Innovation and
Technology)
– Embedded Insurance & Bancassurance with Uniqa, Greco, Ageas
– Opening Keynote "Leadership is different today" with Andreas Buhr
– Insurtech from Supervisory Perspective with Andres Lehtmets from EIOPA
– How important "Employer Branding"? and other great insights
Get Your Ticket with 50% off with Code CYPRUSINSURANCE HERE
You can find the speakers here.
You can see the conference agenda here.