Cyprus Insurance News supports BLIS Experience as Media Partner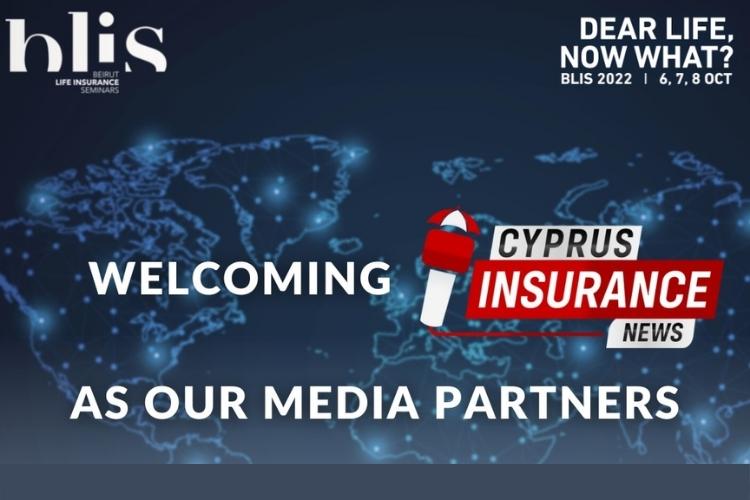 Ακολουθήστε μας στο Linkedin και συνδεθείτε με άλλους επαγγελματίες του κλάδου
Since the foundation of Cyprus Insurance News, the first news portal for the Insurance industry in Cyprus, we had the honor to participate as Media Sponsor in several conferences and other events of the insurance industry in Cyprus and Greece.
It is with great pleasure and excitement that this time Cyprus Insurance News will be among the Partners as a Media Partner, of an international event with world class speakers like BLIS Experience.
Bliss Experience is the elite hybrid gathering event that will group all insurance & life insurance professionals under one roof, online and offline.
For the fifth consecutive year, BLIS has moved from being an event to becoming an experience for all stakeholders: agents, managers, companies and the international speakers.
Every year brings new challenges and organizers decide to embrace those challenges by being proactive and positive no matter how hard they are.
The hybrid event will feature a set of presentations, panel discussions, all broadcasted live online. The option to attend physically is also available to those who wish to experience the event up close and personal.
This event, and for the fifth time, is reaffirming itself as a yearly beacon for the insurance industry in general, and the life insurance sector in particular.
The event is a tremendous growth opportunity for insurance professionals from Lebanon, Europe and the MENA region. The delegates will learn new skills and knowledge to grow their businesses & practices further, in a more sustainable pattern, generating more value for their existing clients and stimulating new business and exponential growth.
Check the agenda of the event and learn about the speakers following the below link.
https://www.blisexperience.com/