CNP Asfalistiki and the Ministry of Defence support road safety actions for the national guard!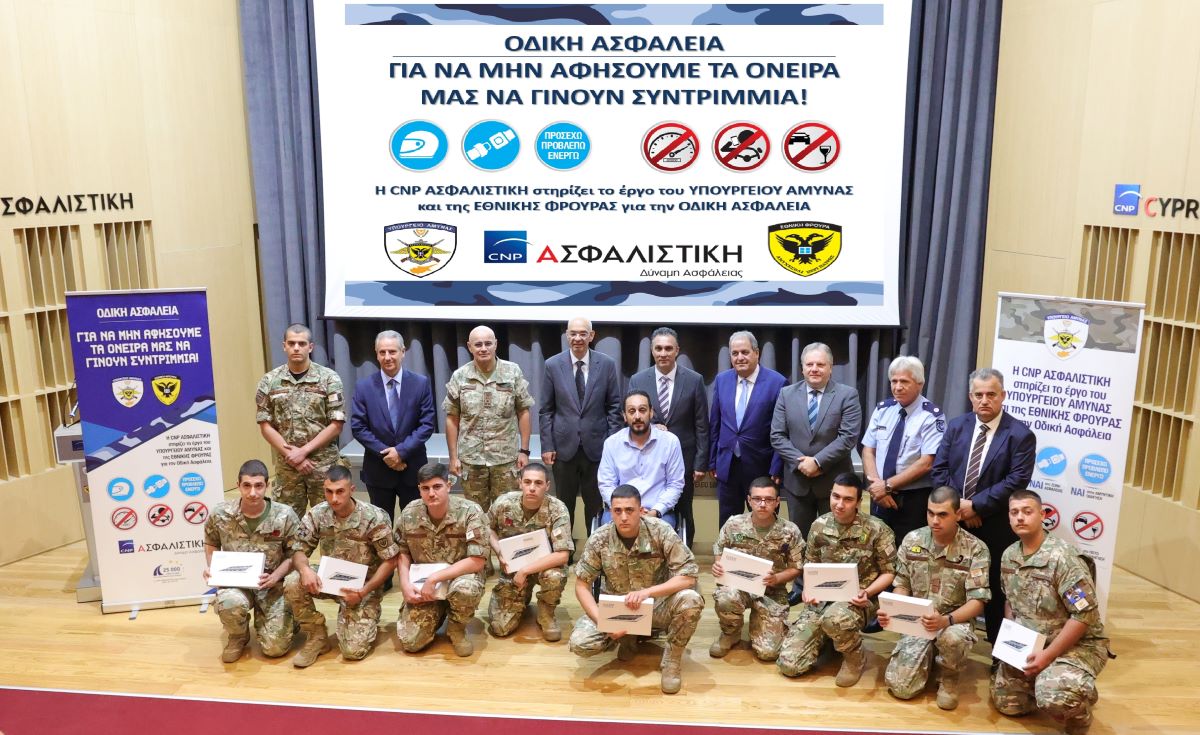 Ακολουθήστε μας στο Linkedin και συνδεθείτε με άλλους επαγγελματίες του κλάδου
Let's not let our dreams fall apart !
CNP ASFALISTIKI in collaboration with the MINISTRY OF DEFENCE, once again they joined forces, sending the message of Road Safety to our National Guards. The initiative materialized through targeted actions, that raise awareness and inform Soldiers, on issues related to Road Safety. The collective effort and cooperation between the public and private sectors proves yet again, that major social challenges can be addressed effectively.
This action takes place in the context of initiatives undertaken by the CNP CYPRUS Group and its companies, CNP ASFALISTIKI and CNP CYPRIALIFE, aiming to a strong positive social and environmental impact, as an outcome of responsible business practice.
At the event that took place on June 6, at the Central Offices of CNP CYPRUS, the importance of prevention as well as safeguarding soldiers on the road were highlighted. In the context of the "Positive Incentives Policy", the MINISTRY OF DEFENCE and CNP ASFALISTIKI, rewarded with tablets ten soldiers who made extensive free use of the relevant Buses Scheme to and from their Units.
The Minister of Defence, Mr. Michalis Giorgallas, the National Guard Chief, Mr. Demokritos Zervakis, the CEO of CNP CYPRUS INSURANCE HOLDINGS, Mr. Takis Phidia and the General Manager of CNP ASFALISTIKI, Mr. Andreas C. Stylianou, gave welcoming speeches at the event.