What an accident Insurance policy can do for you?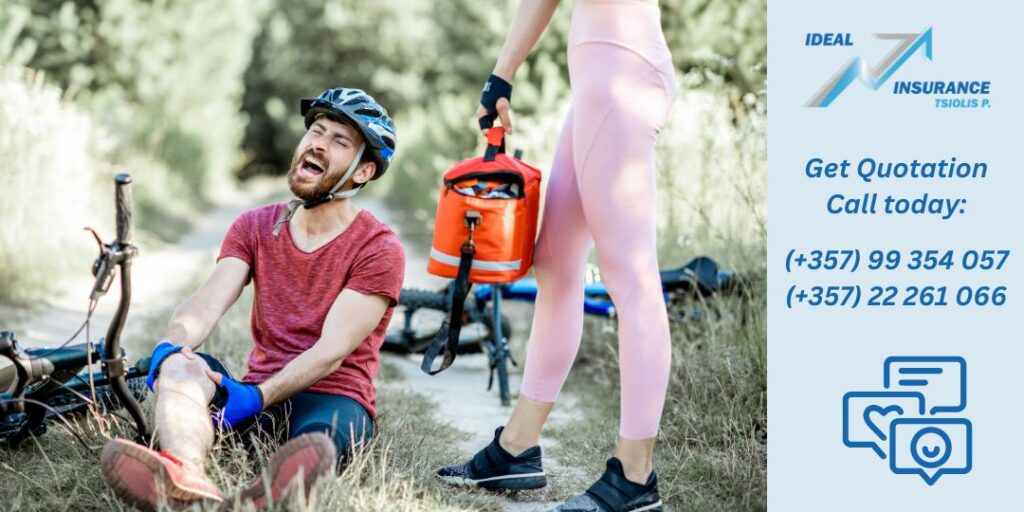 Ακολουθήστε μας στο Linkedin και συνδεθείτε με άλλους επαγγελματίες του κλάδου
By Panos Tsiolis, CEO, Ideal Insurance
Accidents happen all the time, even to people who live relatively risk-free lives. Summertime is usually connected with much more activities – during vacations, during renovations at home, etc.
Imagine a beautiful sunny day and you are heading out on a bike trip feeling so excited to get out there and enjoy life. But after a few kilometers, your partner falls off his bike. Now, instead of a fun family day out, you're driving to the hospital and expecting a bunch of medical bills.
While accident insurance can't stop accidents from happening, it can provide you with coverage for some of the costs that happen as a result of an accident.
There are some facts you need to know before purchasing it:
1. ACCIDENT INSURANCE CAN COVER EVERYDAY INJURIES.
Many of us think that accident insurance is needed only if you're involved in dangerous activities or work a dangerous job. Accident insurance can cover everyday accidents like broken bones or burns. Your accident insurance plan can also include coverage for your children.
Contact us to discuss what accident insurance adds to your traditional health insurance policy. You can chat directly with us on the website! https://www.insuranceideal.com.cy/contact
In some cases, accident insurance will cover what medical coverage does not.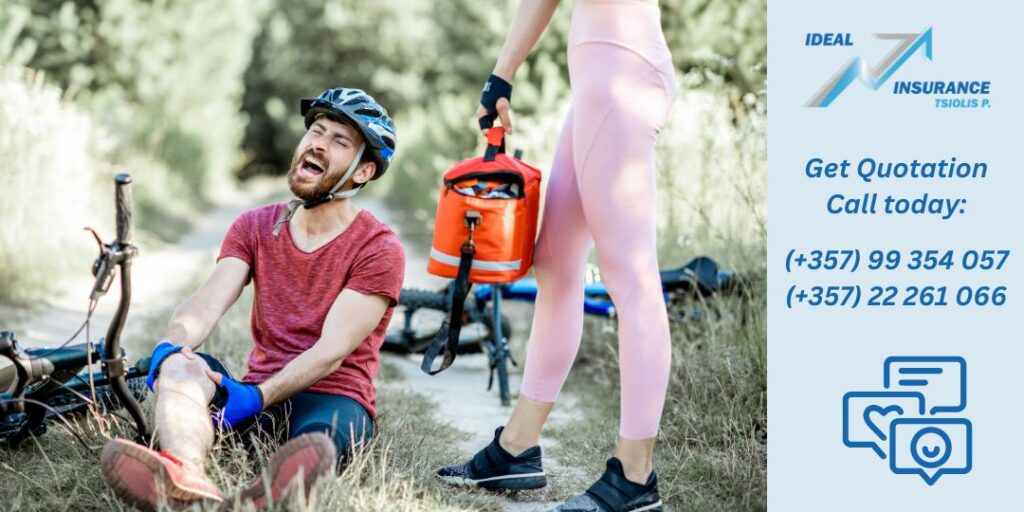 2. ACCIDENT INSURANCE CAN COVER SERIOUS INJURIES — AND EVEN DEATH.
Sometimes it's difficult to think about the worst-case scenario. Some accident insurance can pay you or your family a lump sum for an accidental injury or even accidental death, providing some financial help during a difficult time.
3. ACCIDENT INSURANCE MAY NOT BE AS EXPENSIVE AS YOU THINK.
Accident insurance is probably one of the lowest-cost types of insurance you can get.
While accident insurance isn't the same as health insurance, it can help cover certain accident-related healthcare expenses, such as deductibles (the amount you must pay before your insurance begins to pay) and the cost of certain treatments that medical insurance may not cover or may only partly cover.
IF YOU HAVE MONEY KEPT ASIDE FOR THE UNEXPECTED, IT CAN BE A GOOD IDEA TO CONSIDER ACCIDENT COVERAGE.