Insurtech Ladder plants a tree for every new customer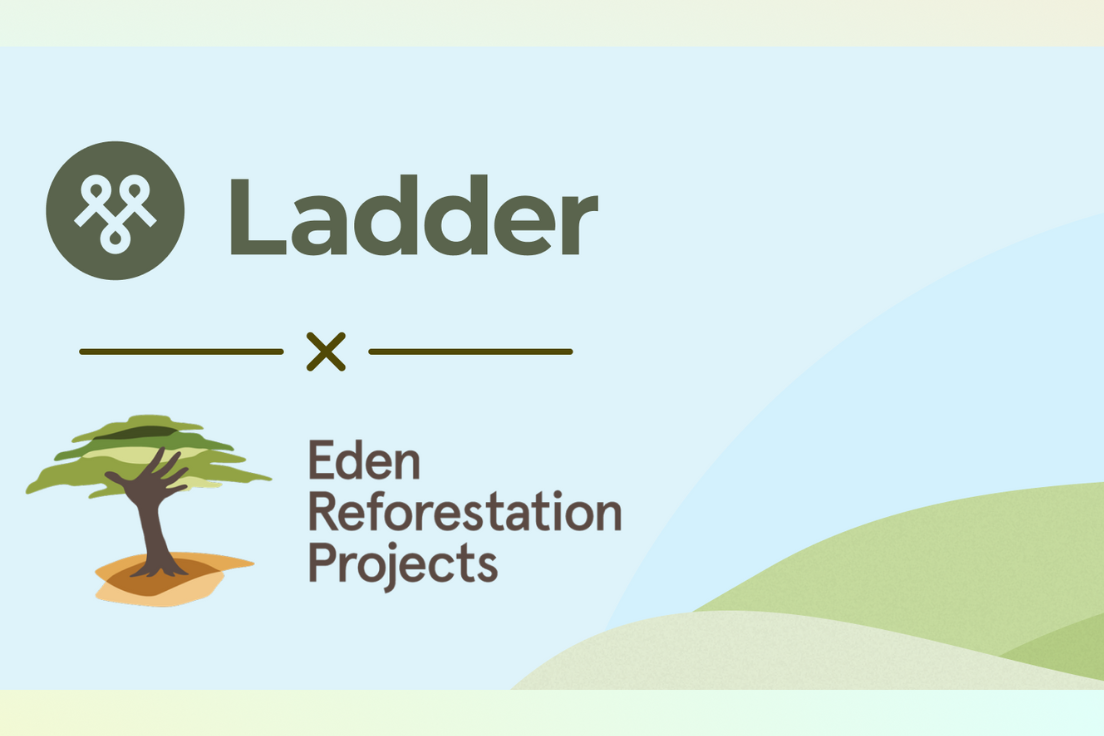 Ακολουθήστε μας στο Linkedin και συνδεθείτε με άλλους επαγγελματίες του κλάδου
Ladder, an insurtech, is planting a tree for every new customer through a partnership with Eden Reforestation Projects. 
The Eden Reforestation Projects is a nonprofit working to restore forests with local communities around the world, with a goal of long-term sustainability. Jamie Hale, CEO and co-founder at Ladder, told Digital Insurance that the tree planting program was a natural move for the insurtech.
"As we talked to our customers, a lot of focus was on growth and sustainability. Something we've been talking a lot about [as a business.] How do we become a really sustainable startup?" says Hale, adding that as Ladder spoke to customers, they heard a lot about how life insurance is making sure your family is taken care of.
"We thought there'd be a really neat opportunity to show how you're investing in the next generation. We could do that as a business, by planting a tree for every policy sold," says Hale. "It's a physical manifestation of how we're trying to make the world and our community, slightly more resilient and slightly better off because that's what life insurance does for families. It helps fund the resilience of families and communities. We think trees and capturing carbon and helping make our environment more sustainable is good for our community overall."
Ladder also recently formed an environmental, social and governance committee. The company is focused on building a sustainable organization.
"Can we be the first carbon neutral life insurance company? Can we be the first carbon negative life insurance company?" asks Hale. "Those are some of the prerogative questions we're asking as a team."
Hale describes Ladder as a ground-up digital company, which makes its carbon footprint smaller than traditional insurers.
"Our carbon footprint is already much smaller, but it's not zero. Our servers use electricity and that produces carbon. So, we're really at the early stages in the environmental side of our ESG and are really figuring out what exactly is our carbon footprint and what are all the activities we can do to offset," says Hale.
He adds that the company is also considering the governance and societal aspects of ESG.
"Right now, we're an egalitarian management team, we want our management team and our entire company to be as diverse as our customers. So what does that look like? What does diversity and inclusion look like in hiring, promotion and compensation. We're engaging with some external experts and our internal team."
Hale says that Ladder is also doing simple sustainable things in its offices to offset its carbon footprint like removing plastic water bottles and offering glasses.